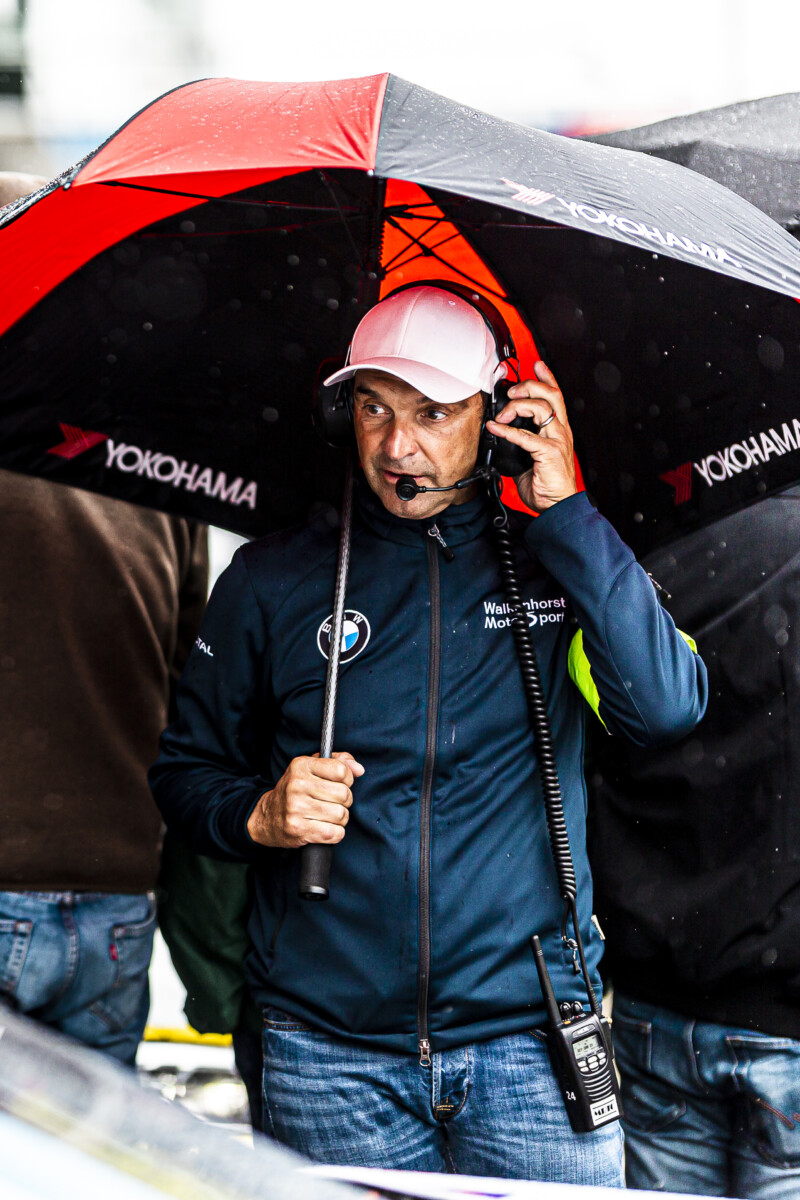 Walkenhorst's M6 GT3 #35 line up – #WMSJuniors
Walkenhorst Motorsport confirms that its own junior team will take part in the NLS and the 24H Nürburgring in 2021. For several years now, the team has been offering young talents a platform to expand their potential, learn and develop. The two young talents Mario von Bohlen and Sami-Matti Trogen, together with the former BMW factory driver, Jörg Müller will pilot the M6 GT3 #35 around the track. Müller, who for many years headed the Formula BMW School, is jointly responsible for the project with Walkenhorst Motorsport and will lead the young talents into their future in motorsport. Support will be available to the juniors in all different subjects not only on the track, but also off-site, and a close relationship will be established within the team. The 51-year-old legend drove cars in all classes and has a fascinating motorsport experience. In 2016 he drove for several races during the season with Walkenhorst on the M6 GT3 and in 2018 he joined with Peter Posavac on the Z4 GT3, which is loved by fans. In 2019 and 2020, Müller worked for the team as an engineer at the Nürburgring and at the DTM Trophy. Walkenhorst firmly believes that he is the right man to help juniors develop their performance and knowledge. Trogen has its roots in virtual racing, in which he achieved countless victories. He recently won the DNLS race with the new BMW M4 GT3. Together with Mario von Bohlen, who also drove the M6 GT3 with the team at the 24h Nürburgring in 2020, he started his Nordschleife career with Walkenhorst and gained experience with the M2 CSr and the M4 GT4 in 2020.
Niclas Königbauer: "It feels a bit like a déjà-vu. Jörg scouted me in 2002 as a BMW Junior and our relationship has always been close. I have had the privilege of learning so much from this program and collecting lots of experience. Now I am very happy that we can support young talents and help them gain the experience and improve in a balanced environment. Without a doubt, we have the perfect match with Jörg, and I know best that he gives 100% every second to support Mario and Sami-Matti. I'm sure the guys will be making big strides in a short time.
Jörg Müller: "A dreamlike new challenge is welcoming me this year. Not only as a coach and mentor, but also as a driver I can reach into the steering wheel of a BMW M6 GT3 again. To serve the new junior project at Walkenhorst Motorsport will be a great honour for me. With Mario von Bohlen and Sami-Matti Trogen I have two really great young guys by my side. I will give everything – my experience, not only as a racing driver who has experienced a lot, but rather to pass on my experience from more than 10 years of chief instructor of the Formula BMW school and junior supervisor of the BMW touring car junior. It is of course a great story for me to drive the BMW M6 GT3 in its last year. A car that I was the first to move on 05.02.2015 and which I accompanied throughout its development. Many thanks to Walkenhorst Motorsport for the great trust. I am infinitely happy after a year's break now finally to be able to intervene again and will give everything to give back the trust."
Mario von Bohlen: "I am looking forward to a further season with Walkenhorst Motorsport. The last year has shown me the incredible expertise of mechanics and engineers the Walkenhorst team has. I can't wait to be sitting on a car with the famously successful and legendary driver, Jörg Müller. I am also happy to have Sami-Matti Trogen as a teammate who, with his incredible speed, is a success of the future in motorsport."
Sami-Matti Trogen: "I drove last year for Walkenhorst and am very happy to have the chance to extend the relationship. The fact that we are driving with Jörg Müller is a privilege which I appreciate a lot. I am really looking forward to this season at the famous Nürburgring with Jörg and Mario. It will be my first full season in the championship and on a GT3 as well. Can't wait to drive with amazing teammates on this awesome track."