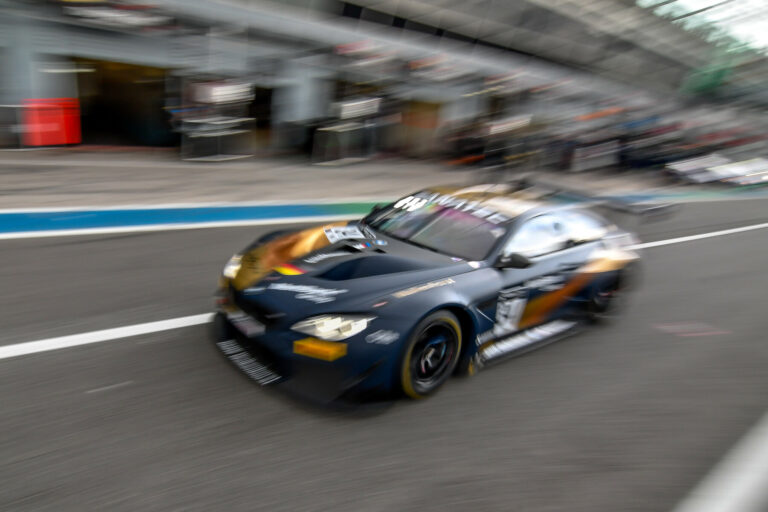 #DoubleTrouble for Walkenhorst Motorsport
Melle. The season just started and for Walkenhorst Motorsport the weekends are already full with race events. 
The first "clash" was on the third weekend of April, where the team participated at the NLS 2 and in Monza for the GTWCEU. In total they ran four M6 GT3, one M4 GT4 and two M2 CSr. To manage this at two different locations there is a professional team needed that you believe in. Considering their 2021 calender, Walkenhorst is pretty experienced and will have this kind of challenge more often this year. However, the team is looking forward to more of the upcoming race events.
In Monza it was the first race of the GTWCEU which the team participated with two M6 GT3. Marco Wittmann, Sheldon van der Linde and David Pittard drove the M6 GT3 #34 while Martin Tomczyk together with Timo Glock and Thomas Neubauer were pilots of the M6 GT3 #35. The team and also the drivers were super happy to be back at the amazing track of Monza, but the race day didn't go as planned at all. The word of the weekend was "puncture" as this was something a lot of teams had to deal with during the 3h race. This was the reason which made the team lose a lot of time and why the results were not as expected – P26 for the BMW M6 GT3 #34 and P32 for the BMW M6 GT3 #35. However the next event will be in Paul Ricard, which is going to be a 6h race and will give the team and drivers another chance to perform.
"From sunny Monza to rainy Nürburgring real quick." As the first race of the NLS Series didn't happen due to snow, NLS 2 was the first race of the Nürburgring season as well. There the team participated with two BMW M6 GT3. Jörg Müller, Mario von Bohlen and Sami-Matti Trogen drove the BMW M6 GT3 #35 and ended the race at P12. Henry Walkenhorst, Friedrich von Bohlen and Jörg Breuer were on the BMW M6 GT3 #36 and finished at P3 in the SP9 AM class. This time also the BMW M4 GT4 #181 was on site, which will be racing also at the 24h race and the rest of the NLS season. Chandler Hull and Jon Miller who joined the team at the Asian le mans series drove the M4 GT4 this time for NLS 2. As the BMW M6 GT3 #34 didn't join this race, the team gave Ben Tuck the chance for a ride on the M2 CSr #888. His mates were Florian Weber and Davide Dehren and together they fought for P7 in their class. The second M2 CSr #889 was driven by Matt Greenwood, Will Tregurtha and Sebastian Morris who managed to end the race at P2 in CUP5/B.
.